DRAFT INDICATORS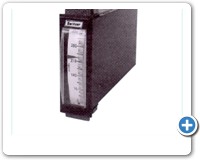 SLIM CASES

HIGH READABILITY SCALE

SILICONE DIAPHRAGM

HIGH REPEATABILITY

SWITZER DRAFT INDICATORS are compact instruments for direct measurement of very low and medium draft pressure, positive, vacuum or differential. These small size indicators match the performance of larger gauges, yet require only a quarter of the panel space. Full 127mm acrylic scales are easy to read even from a distance, and full size diaphragms are used to assure a big gauge performance.

Mounting requires a rectangular panel cutout and clamps are provided. Zero adjustment from the rear is possible without dismantling the instrument.

SWITZER maintains a large library of standard scales to fit almost every application.

Standard scales have zero at the bottom of the scale for either positive or negative ranges. For equally divided compound ranges, the positive range is at the top and where it is not divided equally, the smaller range is at the bottom. Variation from these standards requires a special scale.